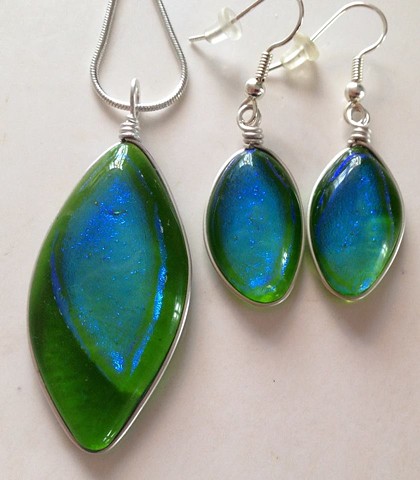 "Green Leaves" necklace & earrings set...

details:
pendant: top to bottom: 2" x 7/8"
earrings: 1" x 5/8"
$98
Here's a fun leafy set that has tons of pale blue sparkle on the top. Very organic with soft, rounded edges. Just fun to wear. :}
PURCHASE HERE :}



If you prefer to call me to order, or just to chat, feel free! 305-304-0019.
Thank you!