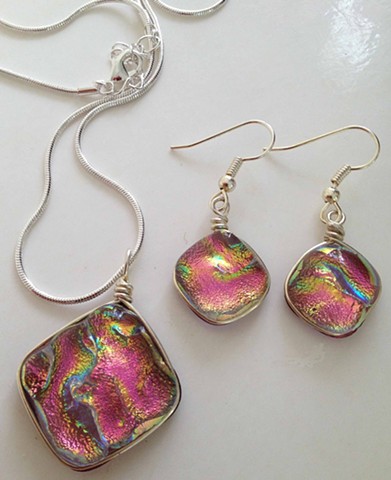 Small Plum "Pillow" jewelry set...

details:
necklace is about 7/8" x 7/8" and comes on an 18" silver snake chain;
earrings are about 3/4" x 3/4"
$80
Here's a fun new look in the Pillow style I love--metallic plum. Lots of sparkly dichroic glass creates depth and a richness of color. Yummy.
Purchase here :}



Thank You! Oh, and if you just want to call to figure out what colors you'd like, feel free! 305.304.0019, or e-mail me at mosheapdx@gmail.com. :}