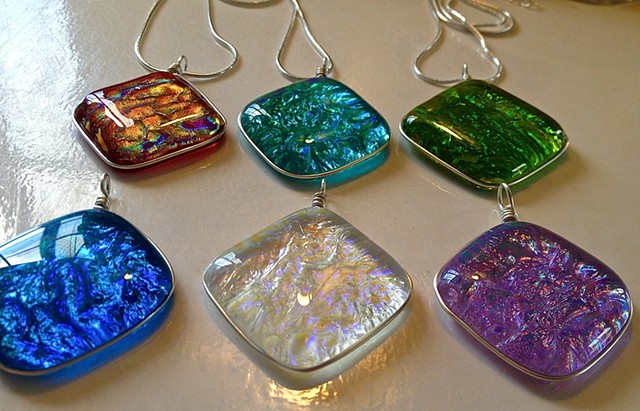 "Pillow Necklace"

details:
Large: approx 1 1/4" wide x 1 1/4" tall
wrapped in silver wire...$60
Small: approx. 7/8" wide x 7/8" tall
wrapped in silver wire...$50
They all come on an 18" silver snake chain...:}
They come in any color you like...
This "Pillow Necklace" is a favorite for a lot of people who just want a little something extra to wear with pretty much anything, but not overpower the outfit. They come in all sorts of colors--just let me know what you'd like. The ones in this picture are red, aqua, lime, sky blue, clear and lavender.
Colors
Thanks! Be sure you let me know what color you'd like--and put it in the order form under "instructions to Merchant", e-mail me at mosheapdx@gmail.com or call 305-304-0019. It's always great to hear from you!