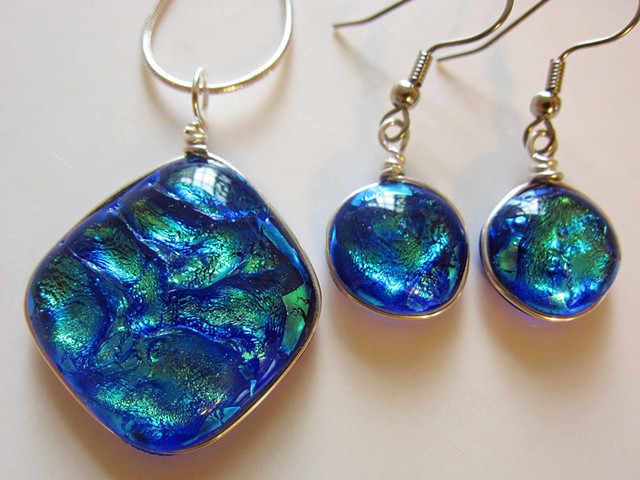 "Deep Ocean Blue" Large Pillow necklace and earrings

details:
pendant is approx. 1.25" across and comes on 18" silver snake chain--$60;
earrings are approx. 1/2" across and come on hypoallergenic ear wires--$38
Lots of visual texture to this pretty royal blue set. I love the rivulets of sparkly blue/green canyons and meandering lines set deep inside, as if looking into a clear, deep section of the ocean.
PURCHASE THE NECKLACE ONLY HERE :}
PURCHASE THE EARRINGS ONLY HERE ;]
Thanks! And, if you'd like to call me to order, no problem! Just dial 305.293.8822!