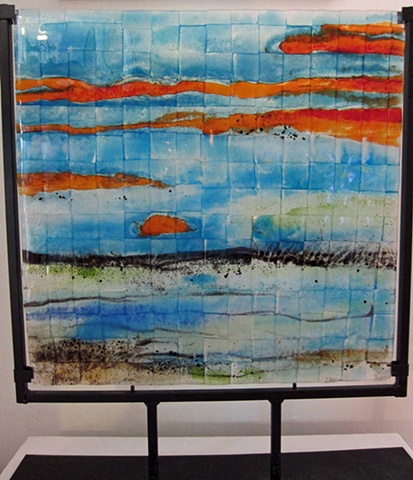 "Sanctuary Sunrise"...
details:
fused glass in sturdy black metal stand
glass is 16" wide x 19.25" tall
$550
Love the gorgeous turquoise and oranges in this piece. As many times as I look at it I always pick up something new and unexpected in the way the glass all melted together. Lots of fun. It is pretty large, and can even be mounted to stick out from the wall with "L" hook screws. But, it comes in the sturdy metal stand.
Click here to purchase the "Sanctuary Sunrise in Metal Stand":
PURCHASE HERE


Feel free to call me at 305.304.0019. I always love to hear from you!
Thanks!