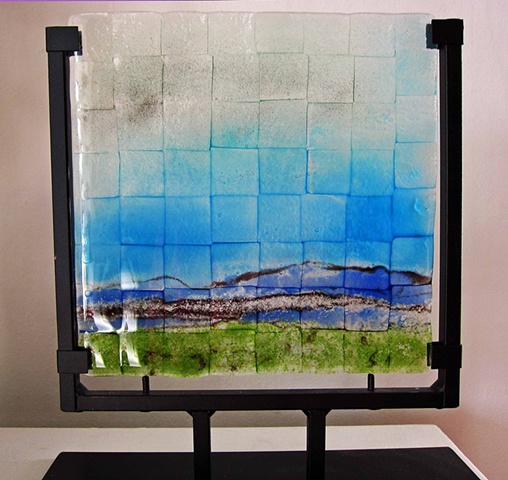 Blue Mountains 8x8 in metal stand

fused glass in sturdy metal stand

SOLD- but I can came you your own personal one!
$250
The mountains are in my mind these days--lovely days with that gorgeous vista of mountain ridges in the background. Lovely greens, blues and turquoise dominate this piece. There is a very, very muted pale green in the sky, with just a small smidge of gray and some hints of clouds. It comes in the metal stand to make it work pretty much anywhere there's a flat surface!
PURCHASE HERE


If you would like one similar to this, I can make it for you.
Feel free to call me at 305.304.0019. I always love to hear from you!
Thanks!