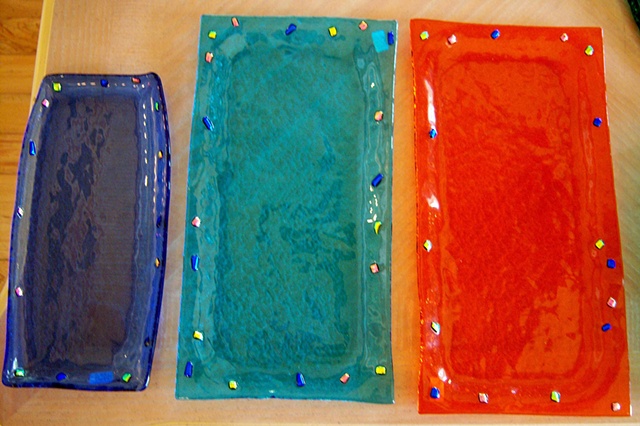 Serving Trays
details:
larger ones on right are 6"x12"...$36 each
available in any color you like--just ask!
--smaller one on left is 4.5" x 9"... $26 each


Here are a couple of favorite pieces I make--the 6"x12" "sashimi" tray is great for all sorts of goodies, from seared tuna slices to crackers and cheese to your toothbrush on your vanity! The little 4.5"x9" tray is also good for any sort of snacky-type of serving or also great for your jewelry on your dresser. So many uses--so little time!
Below are links to show colors that are available for my serving trays:
Click here to purchase the 6"x12" Sashimi tray:
PURCHASE HERE


Click here to order the 4.5" x 9" serving tray:
PURCHASE HERE


**Please let me know what color(s) you want in the "instructions to merchant" section when checking out.
Thank You! Oh, and if you just want to call to figure out what colors you'd like, feel free! 305.304.0019, or e-mail me at mosheapdx@gmail.com. :}