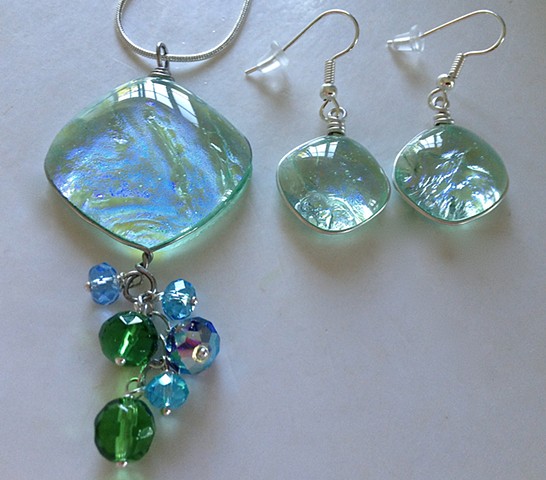 "Dreamy Diamond" in Pale Green...

details:
Dichroic glass and Swarovski crystals
2 3/4" long x 1 1/4" wide wrapped in silver wire. Comes on an 18" silver snake chain.

$138
Here's a piece that just glows when you wear it. It's that lovely pale, pale green that reminds me of those old bottles that wash up on shore from the 1800s. I've wrapped it in silver wire and added a little jingle-jangle of Swarovski beads at the bottom for fun. Looks great all dressed up or with a v-neck white t-shirt and blue jeans. I've paired the necklace with some pale green "pillow" earrings too. Not too much...just right!
Purchase here :}



Feel free to call me at 305-304-0019 to order.
Thanks!