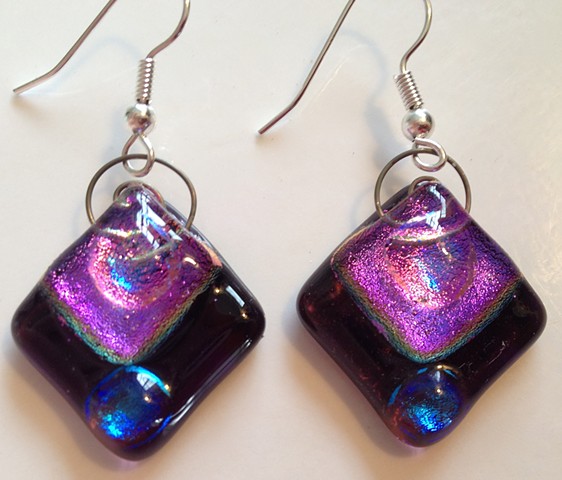 Purple Diamond Delights!

Details:
very purple glass with sparkly dichroic glass, with spiral wire tops, to hang from hypoallergenic ear wires;
about 1" x 1"".

$38
Here's a new purple-isious pair of "Diamond Delight" earrings.
Purchase here :}



Please feel free to call me at 305-304-0019 to order. I always love to hear from you!
Thanks!