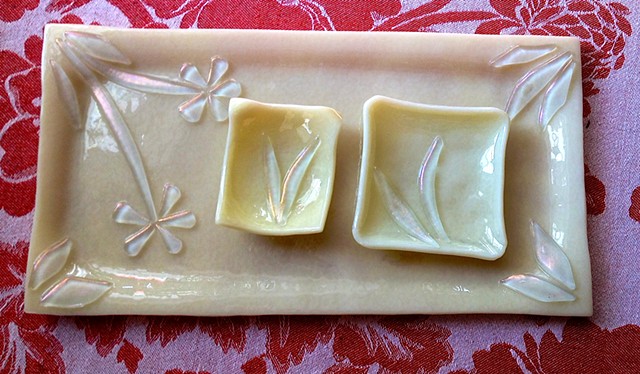 Vanilla Cream Platter and Serving Dishes
Details:
The tray measures about 11 1/2" x 6" and the small dish measures about 3" x 3"
and another small dish, about 2" x 2".

$60
Lovely creamy vanilla serving tray with clear leaves and daises sprinkled about for a subtle elegance. Comes with two sweet little dishes. Great set for a house warming gift, wedding gift or dinner party gift. Dishwasher safe and very sturdy. .
PURCHASE HERE


Thank You! Oh, and if you just want to call to figure out what colors you'd like, feel free! 305.304.0019, or e-mail me at mosheapdx@gmail.com. :}