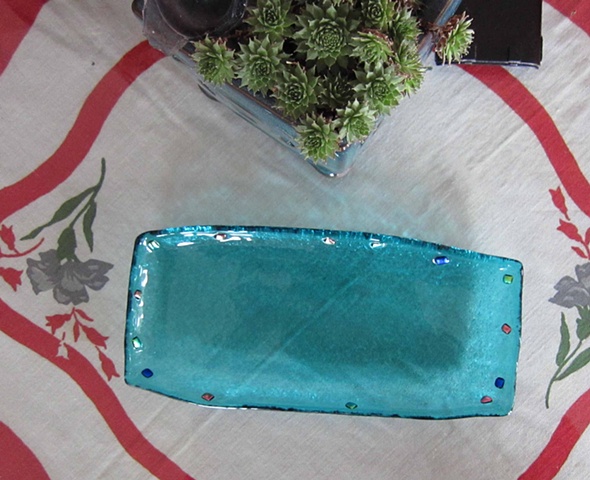 Little serving tray...
Details:
4.5" wide by 9" long
fused glass with dichroic glass jewels around the edge
about 3/4" deep.
$26
Here's a great little serving dish that I love! It's great for anything dainty in the vegetable, fruit, or cheese and cracker style, but also good for loose change, keys or pencils and pens on a desk. I've seen folks use them in their bathrooms too for a little tray to hold special perfumes, brushes or small guest towels. The one shown in the picture is in Aqua color. Please click the links below to see other color choices available.
Please click below to order my tray.
PURCHASE HERE


**Please let me know what color(s) you want in the "instructions to merchant" section when checking out.
Thank You! Oh, and if you just want to call to figure out what colors you'd like, feel free! 305.304.0019, or e-mail me at mosheapdx@gmail.com. :}