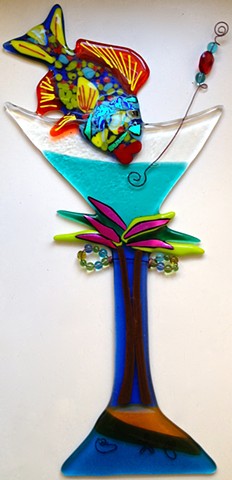 Splish Splash Martini Glass!

Details:
Measures about 18 inches high & 9 inches wide. Hangs on wall beaded wire loops on sides.

$250
Here's a fun little fish that just loves those fancy cocktails! A colorful grouper jumps into the fluid blue Martini glass. Palm trees & sandy beaches with wire shells included.
Thanks You! You may always call to order over the phone if you prefer! 305.304.0019