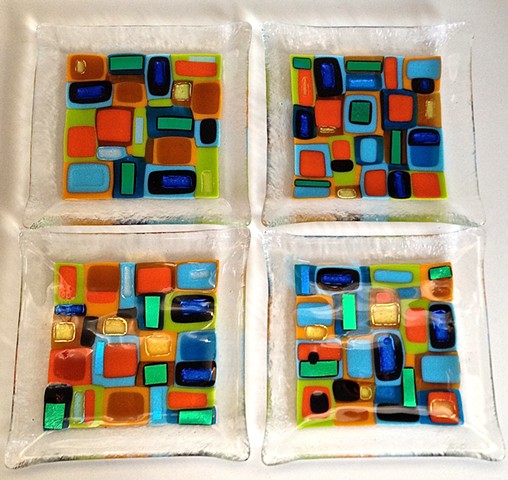 Retro Razzle Dazzle

Details:
They're about 7"x7" from edge to edge, really sturdy, 1/4" thick.
$72 each or the set is $240.
I had a blast making these plates. They make me feel good looking at the colors. They can stand alone as an art piece, but they can certainly be used for eating on. Each piece I make is one-of-a-kind, but the piece will look very similar to what's in the picture. Enjoy!
Purchase the set of 4 Here


Purchase just one plate here


Thank You! Oh, and if you just want to call to figure out what colors you'd like, feel free! 305.304.0019, or e-mail me at mosheapdx@gmail.com. :}